Zeta Sky's cloud computing platform seamlessly integrates
production, inventory, and delivery data.
Fully-managed IT ensures fewer delays due to computer downtime and incorrect information.
Distribution companies must navigate a sea of potential failure points every day, with success measured in minutes, not hours. Timeliness is critical, and without the right technology to manage schedules, supply lines, shipments, and delivery confirmations, you'll be sunk by the competition.
So you need an IT infrastructure that ensures your vast network of employees and partners communicate and collaborate effectively at all times. Zeta Sky will provide a solution that integrates your customer information, asset tracking, and fleet management databases, keeps them updated in real time, and supports all the hardware on which they run.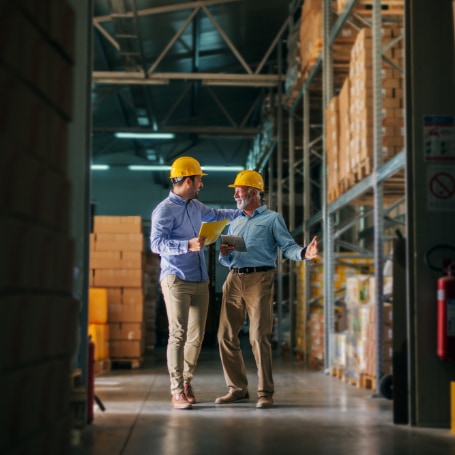 Here's what Zeta Sky's IT service for distributors provides:
24/7 software monitoring & maintenance
Technical support for servers, desktops, & mobile
Real-time updates on inventory, goods in stock, & delivery
Fully-managed system backup & disaster recovery
Cloud-based communication & collaboration tools