Is Your Current Computer Guy Causing You To Need One Of These?
Does he take forever to call you back and respond to your requests?
Are you paying him good money to keep things working, but are STILL having constant problems, slowness and other recurring issues?

Are you worried he's not backing up and securing your network?

Does your head hurt from having to deal with the hassles?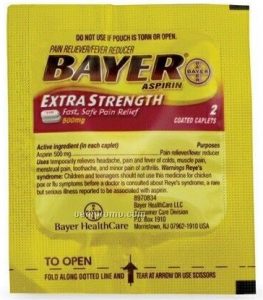 Are you sick and tired of constant IT, phone and computer problems interrupting your day, frustrating you and your team? Do you feel stuck with an absent-minded computer guy who isn't delivering the SERVICE you want, but you don't know who else you can trust to do a good job without overcharging you?
If so, I have the solution that will make IT-related issues one headache you NEVER have to deal with again.
My name is Adrian Francoz, owner and CEO of Zeta Sky. We specialize in delivering proactive IT support and services to businesses like yours with friendly, knowledgeable techs who will put you at ease and resolve your IT problems quickly and efficiently. Chances are you've never heard of me or my company before, but when you finish reading this letter, you'll be glad you finally have.
Why can I make such a bold statement?
Because almost every small business CEO I talk to will confess that their current computer support person – whether it's a friend who's good with computers or a "professional" IT company – is NOT completely delivering the level of service they want. Therefore, they are forced to deal with ongoing technical issues and worry that their network is NOT secure from hackers, ransomware, extended downtime, NIST, and a range of data-erasing disasters. Clearly this is unacceptable!
Isn't It Time To Finally Get Rid Of This Headache?
Although the notion of providing reliable, affordable, full-service computer support isn't an amazing concept, it still surprises me how many computer technicians don't get it right. Therefore, I understand if you're skeptical about our claims. My guess is that you've been disappointed, even burned, by other IT guys in the past. That's why I'd like to extend the following offer to you…
A $497 "Get-To-Know-Us" FREE Gift…
As a prospective client, I'd like to offer you a free, no-obligation, no-sales-pressure IT Systems Assessment where I'll send one of my senior technicians to your office to conduct an audit of your network's security and overall health.
When done, we'll give you a report of findings that will not only reveal if your data and computer network really are properly backed up and secured, but also if there is anything you need to do now to prevent a major network outage, data loss, hacker attack or other expensive, data-erasing disaster. Plus, we can almost always show you how to save a little (or a LOT) on hardware and software by switching to more efficient cloud-computing solutions.
After all, it never hurts to get a competitive bid from a qualified third party – and this assessment is totally, completely free without obligation.
The Assessment only takes 60 minutes to conduct, but when it's done, you'll know for sure if your company's data is secured and, in the event of a disaster, exactly how fast you could be back up and running again (if at all). I will be following up in the next couple of days to make sure you received this letter, and to see if you would like to schedule this free IT Systems Assessment. If not, please just let us know!
Awaiting your response,
Adrian Francoz
CEO, Zeta Sky
P.S. Why risk it? Our free IT Systems Assessment comes with zero strings attached, no expectations and no obligations on your part. If nothing else, it will be a good third-party validation of how well your systems are currently performing.
How Does Your Current IT Guy Stack Up?
Take this quiz to find out!
How can you tell if you are receiving poor or substandard service? How do you know if your IT company or computer guy is doing everything possible to secure your network and prevent expensive disasters? If your technician does NOT score a "yes" on every point, you could be paying for substandard support and jeopardizing your data and network's security!
Do they answer their phone LIVE and respond to emergencies promptly?
Are they easy to reach and highly responsive (responding same day) when you need them for non-emergencies?
Do they proactively monitor, patch and update your computer network's critical security settings daily? Weekly? At all? How do you know for sure?
Do they offer proof that they are backing up ALL your data, laptops and devices?
Do they meet with you regularly (at least once a quarter) to report what they've been doing, review projects and offer new ways to improve your network's performance instead of waiting until you have a problem to make recommendations?
Do they provide detailed invoices that clearly explain what you are paying for?
Do they explain what they are doing and answer your questions in terms that you can understand, NOT in "geek speak"?
Have they proactively discussed cybersecurity with you, and made recommendations for better protecting your network from ransomware?
Have they provided you complete network documentation, or do they hold the "keys to the kingdom" refusing to give you admin passwords?
Do they offer any guarantees on their services?
Do they arrive on time and dress professionally?
Do you look forward to seeing them, working with them, or do you cringe every time you have to make that call?
Sign Me Up For
The
Free

Assessment

Important! We hate spam as much (or more!) than you and promise to NEVER rent, share, or abuse your e-mail address and contact information in any way.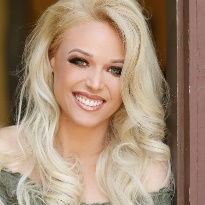 When calling for IT support, we speak to a real person with excellent customer service
I'll be the first one to tell you that I am no IT expert. I've dealt with some other IT companies in the past and they would get annoyed when dealing with people like me. Not the case with Zeta Sky, they are very patient no matter what the need. I've never felt belittled or like I was bothering them. Because of their helpful and reliable team we have expanded their services to cover our multiple companies. They always take care of us when we need them! If you are looking for IT help, they are well worth the investment.
Danielle Holley
Executive Assistant
Cothran Company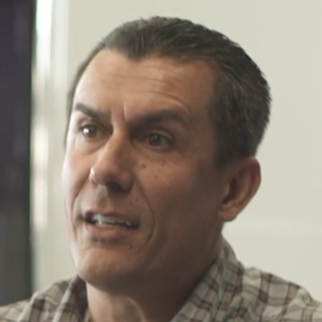 Without Zeta Sky, I don't think we would achieve our goals
We've come a long way using Zeta Sky's technology. It's helped us out a lot because they're just a phone call away. Any problems get resolved ASAP. We really don't have issues like we used to anymore. Without Zeta Sky, I don't think we would achieve a lot of our goals today. Coming from an operation of just 10 trucks to over 100 now, having our technology taken care of is a huge advantage.
Jesse Holguin
President
Deluxe AC
They get our business, especially how they keep our customized apps running
I don't have to worry about the nuts and bolts of our IT systems. Zeta Sky makes sure we are running at full speed and there is rarely any downtime. Compared to other IT service providers, they provide us a more personal touch and we truly feel taken care of. What I value the most since working with Zeta Sky over the years is the help with hosting our custom applications. These are specific to our business and if we did not have their support, we would be losing production. I would definitely recommend them to other manufacturers in the Southern California region.
Edward Abella
IT Manager
Royal Cabinets
Cybersecurity is constantly changing; Zeta Sky helps me navigate those changes
As an IT Manager for a large manufacturer I am responsible for ensuring our systems are protected and safe. One of the things I was most impressed about Zeta Sky was the ongoing research and sharing of knowledge regarding cybersecurity. They are consistently sending out newsletters that keep me aware of the latest threats and that's extremely valuable to me. They've recommended solutions like antivirus or network security that I've deployed to my organization. Then when I need some extra help or have a new project, I know they have my back. Any time I've reached out they are responsive to my request for help dealing with issues and any questions I have.
Eric Dickinson
IT Manager
Martinez & Turek, Inc.
Fully-managed IT will keep your network of manufacturing facilities and offices running efficiently 24/7.
Manufacturing companies need their IT to be available 100% of the time and able to handle a high volume of user traffic. So your servers, software applications, and cybersecurity tools must be optimized, fully integrated, and supported by knowledgeable technicians and engineers.
This presents a challenge for many businesses, especially manufacturers with national or global distribution where advances in AI, IoT, and Big Data make their networks even more complex. Zeta Sky are here for Inland Empire manufacturers like you, to streamline your business systems, ensure 24/7 accessibility, and eliminate complaints about computer downtime from your employees once and for all.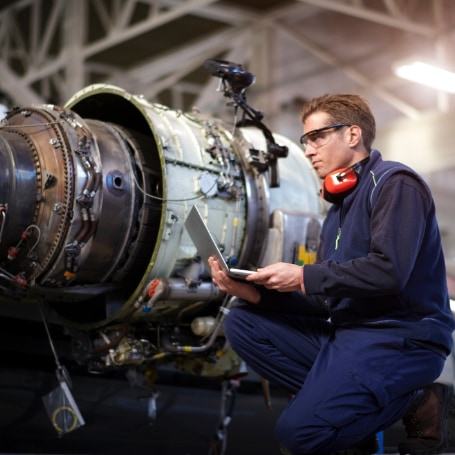 Here's what Zeta Sky's IT service for manufacturers provides:
24/7 monitoring & maintenance of your IT infrastructure
Scalable hardware & software so adding resources is easy
Robust intrusion detection tools for complete peace of mind
Automatic licensing updates for all of your software applications
Cloud computing for easy real-time collaboration